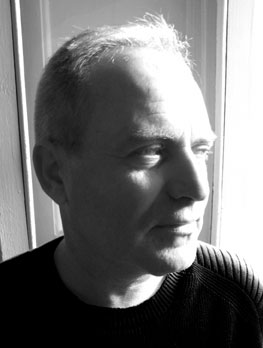 Francisco Marti was born in 1953, in Bellreguard (Valencia, SPAIN). In 1966, his earlier experiences at the age of thirteen as a learner in a local woodwork and two years later in an important armoury in Barcelona, wake up him the passion for Fine Arts, true master pieces where the union of art and precision results task of great craftsmen. Close to this masters and in an eclectic and self-taught way, Francisco Marti has been learning, around years and differents crafts, the tasks and disciplines that the different works and materials require (experimenting, for exemple, the knowledge of the fibre-carbon and composites, materials that offer new posibillities in goldsmith).
"Thanks to the contact with craftsmen and masters who stay anonymous, I had learned the secrets of my job: I dedicate it to all who recognize and appreciate the work well done." Francisco Marti,
Exhibitions:

1983 - Jewelery of Steel, Toronto.

1983 - Jewelry in transition Prime Canadian Crafts), Toronto.

1985 - Centre Genevois de l'Artisanat, Genève.

1987 - Galería Luis Adelantado, Valencia.

His work is in private collections all over the world, being appreciated by:

The American Crafts Museum, N.Y.

Prime Canadian Crafts, Toronto.

British Crafts Center, London.

Schmur Museum Pforzheim Inrechlinhaus, Germany.

Galeria Copa, Munich.

National Gallery of Victoria, Melbourne.

Barrett-Smithe, New York.

Elsa Peretti, New York.